Detroit Party Bus
Detroit is a city full of life and culture. Some of our favorite Detroit hang outs are listed below!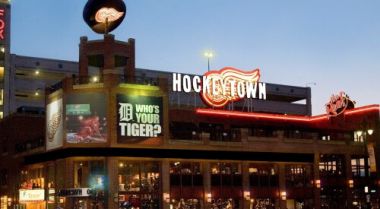 Hockeytown Cafe
2301 Woodward Ave
Detroit, MI 48201
Hockeytown is one of the most well-known bars in Detroit. It is, of course, hockey themed and pays homage to Detroit and the Red Wings. Hockeytown offers a fun atmosphere, often has live music in the outdoor area or even on the roof - which by the way has a great view of the city. Food, drink, and service are all freat, and pricing is pretty typical. It's a great place to stop for a drink and bite to eat.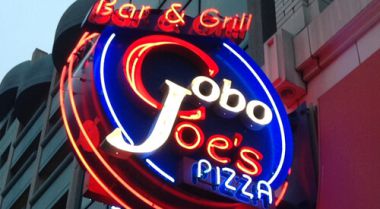 Cobo Joe's Bar
422 W Congress St
Detroit, MI 48226
Cobo Joe's is another great Detroit sports bar and grill. Cobo Joe's is a great place for drinks and pizza, and fun. Stop in to watch the game or for drinks before the game, or just to unwind after work. Cobo Joe's is top-botch when it comes to food and drink, and amazing atmosphere. They've got all your favorite beers by the bottle - Bud, Miller, Coors, etc, and several specialty beer on tap.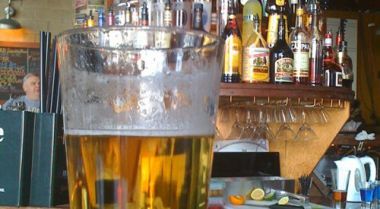 Park Bar
2040 Park Ave
Detroit, MI 48226
A great selection of Michigan craft beer, live entertainment, private parties, public events - Park Bar always has something fun going on. This loud, casual bar is always bumping with excitement, making it great for any night out bar hopping in Detroit. Great food as well, and the service is always friendly. It's pretty safe to say that you're gauranteed a good time any time you go to Park Bar!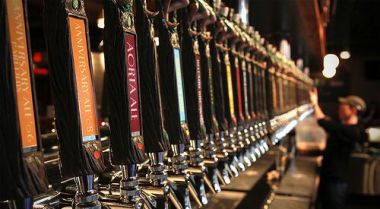 HopCat
4265 Woodward Ave
Detroit, MI 48201
HopCat is known for their amazing craft beer selection. In fact, they have 130 taps at their Detroit location! With so many options, you could stop by and have a couple beers every weekend for a year and not have the same beer twice - that's pretty amazing! Hungry? They serve food as well, notably their famous "Crack Fries" which, as you might assume from the name, are incredibly addictive! This is one of our favorites, and we highly recommend them!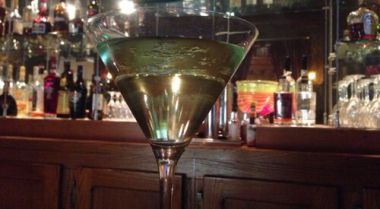 The Ghostbar
4421 Woodward Ave
Detroit, MI 48201
Inside the Whitney Mansion, you'll find The Ghostbar, a beautiful place to drink and maybe even have a run-in with a ghost. This is a bit of a pricey place to drink, but you really can't beat the atmosphere or experience of drinking in a haunted bar, so we definitely recommend them for any special occasion! If you're having dinner at the Whitney, stop in The Ghostbar before hand for a cocktail or two!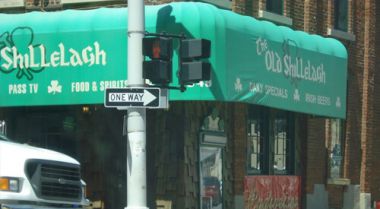 The Old Shillelagh
349 Monroe St
Detroit, MI 48226
The Old Shillelagh is one of the most popular bars in Detroit. This is a true Irish pub with an incredibly lively atmosphere. Live music, great drinks, and a comfortable environment make for a winning combination. The Old Shillelagh is a Detroit icon, having been around since the mid 70s. Whether it's game day, St. Patrick's day, your birthday, or just a regular old day of the week, The Old Shillelagh is a perfect spot to have fun.