Party Bus Rental Farmington Hills, MI
Farmington Hills is a really hot destination for party bus groups, and that's why Farmington Hills Limousine decided to choose this city as the hub for our business! Where else could you find such welcoming daytime destinations like Ginopolis' Bar-B-Q Smokehouse, Antonio's Cucina Italiana, and La Marsa Mediterranean Cuisine, as well as the most sizzling nightspots like Sips, Wize Guyz Comedy Club, and Mulligan's Pub & Grub? You can spend the whole day and night traveling around this area in a fine vehicle from our fleet, enjoying the ambiance of the bus just as much as you do that of the clubs. In fact, that is one thing that we can guarantee you are going to struggle with. Are you going to stay on your unbelievable vehicle and continue to have a blast or will you be able to pull yourself away when you arrive at your destination.
You should know we provides top quality luxury transportation service for all types of events in Oakland County and beyond, including birthday parties, bachelor parties, bachelorette parties, weddings and commitment ceremonies, Farmington Hills high school proms, sweet sixteen parties, road trips, family reunions. You name it, we can provide you with the greatest transportation in all of Michigan to service your chosen event. One look at our vehicles page will assure you of that fact. You won't find greater luxury than what Party Bus Farmington provides. And you certainly will not find greater dependability. While we love the fact that we have some of the most amazing features and amenities that will provide you and your group with some very exciting times, what we are most proud of is our safety record. We will get you to where you need to go and you will be there at the time that you specified.
Luxury party buses & limo service
We offer classic stretch limos as well SUV Limo options.
Again, please enjoy browsing the Farmington Hills Party Bus site, and if you find that you have any questions about our service as you browse, just pick up the phone and reach us at 248-949-2388 or email us at info@farmingtonhillspartybus.com. We are always available to speak to you about your concerns, and to set you on the path to having the very best party bus trip imaginable. Our customer service representatives are available 24/7, 365 days a year for your convenience. On a budget? No worries, we have the best party bus prices in the Metro Detroit area!
Luxury transportation for any special event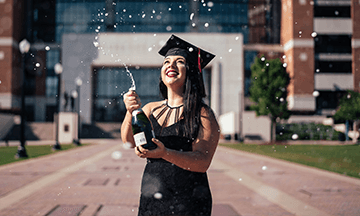 Graduation Parties
Baby Showers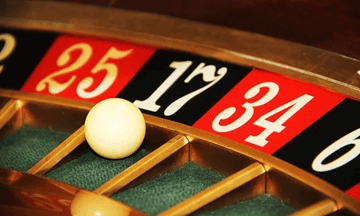 Casino Trips
On the pages that follow this one, you will find all sorts of information on Farmington Hills Party Bus and the features that only our company is equipped to provide. From the finest vehicles to the most professional chauffeurs... from the fastest and smoothest ride, to the very best insurance policies... from the built-in bars and high quality sound systems to the flat-screen TVs with DVD players. When our customers say we have it all, they really mean we have it all. And that's the way that we like it and the way that we mean for it to be. So, take your time and become informed about what we do. As you are reading, take notes about any questions or concerns that you might have. Then when you are ready, contact our friendly and knowledgeable customer service agents and you will be pleasantly surprised at how patiently your questions are answered. And one more thing, if you're in the area looking to do some home improvement upgrades look at the top tree service in the area Farmington Tree Service.
But before you head off, we just want to say a word about why we are the best of the best. We feel that if people are going to invest their hard earned money in a spect service like ours, then we better do all we can to make sure the product and service they receive is beyond exceptional. To do this, we go to great lengths to make sure you and your group are going to feel like royalty. One way we do this is to make sure our entire fleet is always road worthy. We have certified mechanics on staff who are regularly inspecting and maintaining each and every vehicle. For our customers, this means you'll have no fear of the vehicle you are in breaking down or of not making it to your engagement when you need to be there. We also have professional detailers on staff who take great pride in combing every inch our our interiors in order to make them look, feel and smell like brand new. And then, of course, the drivers we hire have experience and they are certified. They understand customer service and they treat our customers with the utmost respect. It is this kind of attention to detail that makes us exceptional. And we have a true passion for bringing it all to you. So, with all of this in mind, do not delay to check out our website and contact us. We look forward to talking with you and to forging a long lasting relationship with you.